Are you getting married? Is your wedding a little short? Do you have everything ready but unfortunately your future home or apartment is not yet furnished for your first entry? Do not worry, you despair, because if you go to Giordano Corredi you will find everything you need and you will embellish your home without even thinking about it.
Where is the store located?
Giordano Corredi's shop is located in Via del Ponte alle Mosse n. 61 in Florence or Via Nilo n. 28 in Naples. Giordano Corredi is a historian, born in Florence in 1980 and immediately specialized in home sales of lingerie from clothing for young married couples, but over time this historic store also expands in the sector of pots and pans , porcelain , glassware , cutlery , appliances for the house and mattresses . Giordano Corredi is the only store in Italy dedicated to the home for spouses that has all products artisan refined in care strong > and minimum detail . If you want an appointment to talk to the experts, call 055 398 88 94 or 393 888 39 65. Calls and an agent of Giordano Corredi will come to visit you to start decorating your new home.
Products
Giordano Corredi products are unique designed exclusively to stand out of values ​​ craft that only handmade products know giving with a design contemporary aimed at satisfying people's vision.


 
The collections have been designed to entirely wrap around your sleeping area, especially the double bed, in both the autumn / winter and spring / summer seasons. The quilt, the bedspread, the pillowcases and the sheets have all been designed with a unique style of its kind: it changes according to the collection, which is also very refined and able to make you feel every day on a different planet. The materials used are fine fabrics with satin / silk edge and jumps in Rebrode ', sometimes in a collection you can also find a set of hand and face towels combined with the same and with the same materials

Ul>
& Nbsp;



 
In the kitchen department, Giordano Corredi has decided to present his department of pots with steel . A material useful for the cooking of your dishes . It is available in four variants: Ivory Diadem Pans and Black Diadema from the Victor Boyer line, Marilù Bombe and Marilù Dinamica. In addition to the steel department, Giordano Corredi has decided to choose the Dolomite cooking system , a system used to preserve the nutritional properties of foods and to resist scratches and abrasions . This system has ceramic pots, which were the first to be used by humans. Finally, the magic lids are the latest collection of the cookware department. They are odorless and come in two lines: Victor Boyer and Ventur Magic

Ul>
& Nbsp;



 
In the Bathroom line we have the set of towels to be used at any time of the day and the set of towels for guests with flounce in Rebrode 'depending on the collection combined with the quilt, the bedspread, the pillowcases and the sheets of the double bed

Ul>
& Nbsp;



 
For the dining room Giordano Corredi has thought of giving a touch exclusive and new like the new couple that enjoys in moments of conviviality and family union like lunch and dinner. First of all defining the style of the dining room is very important and Giordano Corredi has decided to do it with his Arcobaleno line: colored cutlery, glasses and plates. From Giordano Corredi you can also find glassware with their distinctive design, the porcelain used for when guests come and tablecloths

Ul>
& Nbsp;



 
Finally, for the bed sector Giordano Corredi offers its customers quilts, sheets, bedspreads, mattresses and pillows. All products of excellent quality and fabrics of a great refinement

Ul>
& Nbsp;

& Nbsp;

& Nbsp;

& Nbsp;

Div>
Sposa d'inverno: che bella favola. Sposarsi in inverno è abbastanza curioso poiché solitamente si preferiscono temperature un pò più primaverili ma non solo: si tende
Continua a leggere »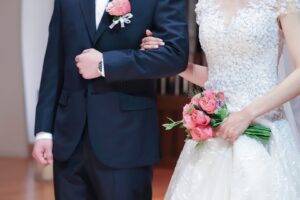 costi matrimonio
Nota dolente dell'evento tanto desiderato da una coppia soprattutto dopo il Covid-19, è sul costo matrimoni. Molti sposi, infatti, non hanno fin da subito una
Continua a leggere »